---
/_.jpg" width=120 height=96 alt="" border=0 align=left hspace=5>
by Lynn Anderson

---
A contemporary Christian praise song explains, "Words are not enough, to tell You of our love, so listen to our hearts." Isn't that the truth! Sometimes the content of our hearts is better expressed in the posture of our bodies when we worship than in just the words we say. Generations of God's people who have come before us appreciated the importance of worship posture far better than many of us do in our day. Whether this is just another sign of our culture's lack of respect for important things, or important people, or if it is just a habit, our attention to worship posture has changed dramatically over the years.
Dr. Donald Kinder looked at the writings of one of the great religious leaders of the nineteenth century, Alexander Campbell, a man not accused of emotional excess sometimes seen in his day. Kinder explains:
"Alexander Campbell was convinced that body language was part of worship. Prayer posture meant something: He noted in 1835, 'To sit down and address God, as is very common at most family tables...is most indecorous and disorderly. This, unless in cases of great physical debility, is not to glorify God with our bodies. Shall a man arise to address a respectable friend, and sit down to thank God!...To stand erect, and lift up holy hands — or to bow the knee before the Lord Almighty — or to prostrate oneself upon the earth is sanctioned by the examples of the great, and wise and good of all dispensations.'"
Shall a man arise to address a respectable friend, and sit down to thank God!

Dr. Kinder elaborates further:
"He (Campbell) complained that the current practice of sitting for prayers came from a degenerate, apostate age and had not been known to earlier believers. He returned to the topic in 1845, writing in his Millenial Harbinger that when people offered prayers in church, 'kneeling should be preferred, when it could be made convenient. If not convenient, then standing was the required posture.' He viewed kneeling as a sign of submission, standing as a sign of reverence, and sitting as a sign of nothing.'"
Could our day have lost some of the sense of God's Majesty and Holiness expressed in the posture of worshippers in former times?
Something to think about... unless we just want to sit there "as a sign of nothing."
Title: ""
Author: Lynn Anderson
Publication Date: May 30, 2001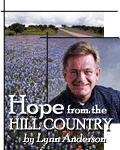 More articles like
this are in the
ARTICLE ARCHIVE

_.html" onmouseover="window.status='View a simpler page format that works well with printers.'; return true" onmouseout="window.status=''; return true" title="Printer-friendly Version">

Print this Article

_.html" target="note" onmouseover="window.status='Send this article to a friend.'; return true" onmouseout="window.status=''; return true" onclick="OpenNoteWindow('');" title="Send this article to a friend.">

Send it to a Friend



Discuss