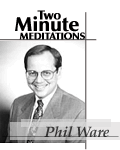 To Do
- Email to a Friend
- Discuss
- Printer Version

Tomorrow the people of the United States will determine who our next president will be. Millions will go to the polls and vote for their choice, and in a very short time, a new leader will be selected. Based on the polls, the race is a very very close one. Anyone with a sense of history and knowledge of world politics would remind Americans that such a significant shift in leadership without violence and turmoil is truly amazing, and should be greeted with deep appreciation.

Throughout the media, people will be urged to go use their blood-bought right to vote. I also encourage you to vote if you are from the USA (and if you are not to please pray for our election).

Like many people, I have very strong opinions about the candidates and their stances. I have been involved at the grassroots level of political campaigns in the past. Believers should do everything we can to be redemptive in our society, culture, and political process. Christians, following the example of the apostle Paul, should use every legal and constitutional means to help protect their rights to share the Gospel in the open forum of public ideas.

We must be careful, however, not to pin our hopes on one candidate or one political party as THE great hope for cultural transformation. Over the years, both major political parties have had their share of blind spots and committed their share of sins. Both major political parties have manipulated churches, as well as individual believers, more often than they have influenced those parties for good. Too often, I fear, we have read the principles of the Old Testament theocracy in Israel and have forgotten that we don't live under such a government. Those expecting the "kingdom to come" and God's "will to be done on earth as it is in heaven" through the political process will be sorely disappointed. At the same time, many of those needing to find the grace of Jesus are "turned off" by the actions (or media portrayal of those actions) of those who claim the name of Christian.

You see, my biggest concern is not the election itself, but our real vote — the way we weigh-in and express our convictions in the open forum of daily life. So I'd like to challenge us to look seriously at how we vote with our lives, with our churches, and with our influence in contemporary culture. After all, our real citizenship, our ultimate patriotism, is to God's Kingdom (Philippians 3:20); to his Kingdom people no matter their race, language, or nationality (cf. Revelation 7:9-10); and to converting people to the Lordship of Jesus Christ, not to some political ideology (Matthew 28:19-20). We are called to be salt and light in a world of decay and darkness (Matthew 5:13-17), so we shouldn't expect our values to be the dominant values in the world in which we find ourselves (Matthew 5:11-12).

Our greatest testimony is our life of faith and character lived out before a critical culture.

Does this mean we avoid participating in the political process or in the cultural dialogue over values? Absolutely not! But it does mean that we know that true transformation is not going to be achieved politically, but through the grace of God (Ephesians 2:1-10) and through transformational the work of the Holy Spirit (1 Corinthians 6:9-11; 2 Corinthians 3:18). We recognize, as Peter reminded churches in Asia Minor in 1 Peter, that our greatest testimony is our life of faith and character lived out before a critical culture.

So I'd like to share a couple of things on my heart about how we are to vote, not just tomorrow, but for the 1460 days after that until the next presidential election.

PRAY (1 Timothy 2:1-4)
Pray for the one elected President. Because of the crucial role played by the U.S. in world politics and the world economy, his decisions and leadership will impact world peace, the world economy, and the freedom and well being of billions of people. Pray for his family. Pray for his safety. Pray for him to be wise. Pray for him to be a person of character and moral example. Pray for him to hear the voice of God's truth in the middle of so many other competing voices. Pray that his actions and leadership will make world evangelism more possible.

DISPLAY (Galatians 3:26-29; James 1:26-27)
Let's make sure that as God's people, we display the character that we so much desire in our culture. Let's live up to our marriage commitments, knowing that a two-parent stable home, where the family shares faith, is the truest indicator of economic, emotional, and spiritual health. Let's make sure we defend the rights of all people, born and unborn, and follow that commitment with serious effort to help and serve those who are disadvantaged because of race, age, physical handicap, geography, mental acuity, or gender. Let's show the light by living out God's character in our families and churches, ridding ourselves of hypocrisy and bickering. Let's follow the example of Jesus and put people first above institutions, traditions, and religion. Let's walk the walk so our talk has significance and authenticity.

SAY (Colossians 4:5-6; 1 Peter 2:13-17; 3:8-16)
Let's proclaim what we believe to be true according to God's will about the big issues of our culture. We do have the right and the responsibility to participate in public discourse about the issues of morality and human dignity. We should stand up publicly for truth, honesty, fairness, integrity, and character. As we do, however, let's make sure our words and our tone are civil and redemptive, not self-righteous or strident. Let's remember our goal is to win folks to Christ and not just win an argument in the court of public opinion.

God has placed us in a circle of influence at a certain time in history to make a difference for the Kingdom. That influence has eternal consequences for those God has placed around us. Let's make sure that our ultimate vote, the influence of our life, really counts!

------------------------------

Explanation:
Please, if you are single parent and have been wounded by a partner that didn't live up to his or her commitment, don't take this as an indictment of your efforts, commitment, or worthiness as a parent. I greatly admire those who rear their children to be Christ-like and yet have to do it without the support and help of a godly partner. You are truly amazing. My key point here is to emphasize to those who are contemplating divorce to re-evaluate and understand that being a single parent is hard work and that it is the clearest way statistically to insure that your children will live in poverty and instability. Can a godly single parent rear great kids and overcome these challenges? Praise God, they can with the help of God and the encouragement of a loving extended family. Let's just make sure that as we talk about family values, we uphold our commitment and live them at home.