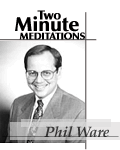 To Do
- Email to a Friend
- Discuss
- Printer Version

There it all sat, dumped out of the long box onto the floor. Four plastic bags filled with 127 tiny pieces and 8 or 9 pieces of "wood." I'm pretty good at putting things together. I even spent one Christmas putting together toys that the parents gave up on ever getting done correctly. One look at this pile of mess and I realized that I needed a quick look at the directions. Since I had put several things together like this before, I wouldn't have to check all that carefully even though the 127 pieces (except mine had 4 extra ones just to make the project a little more interesting) were made up of cams, bushings, glue, sliders, shims, stick-on screw covers, screws, bolts, nuts, nails, hex wrench, lock bolts, and a few other things I can't recall at the moment.

After reading the first page, and a quick glance through the rest of the 12-page assembly instruction guide, I got after it. Bit by bit, screw-by-screw, cam-by-cam, I got the big pieces assembled properly. It didn't take too long, so I launched into the drawers. I didn't really need those instructions. These looked simple and straightforward. Oops, I put two drawers together upside down and put two of the sliders in backwards. That meant a quick repair job before I could go on with my project. But finally, after several fits and starts, I was finished...

...except I had forgotten to use any glue and had a those 4 extra parts left over. Hopefully it will hold together!?

Does this sound familiar to you? It's frustrating to put a lot of work into a project and then have it turn out wrong because you simply didn't follow directions or put things together as the architect or engineer had designed them. You waste a little time and a little money and a lot of effort and it's down right annoying!

What if the key resource you waste isn't time or money or effort, but it's your life?

But what if that project is a lot more important than some old cheap dresser in the guest room? What if it is your life that you don't put together properly? Say maybe you forgot the glue to hold it all together or left out a few parts that were necessary for it to function under stress or over the long haul of life? What if the key resource you waste isn't time or money or effort, but it's your life?

Sometimes we view the Bible as a restrictive religious cookbook of do's and don't's. Other times we view it a good luck charm to pull out and divine an answer or two when "the fat is in the fire." Much of the time we use it as decoration for our home or on our trips to church to give us that religious look and that sense of security that we belong to God. But, when was the last time you viewed it as a precious and holy gift from God? For some incredibly gracious reason, God chose to use human language to speak to us and give us his truth. He cared enough to show us how to live so that we could have the greatest opportunity to be blessed, rather than hurt by life. Most of all, he chose to give us the fullest insight into himself, he sent Jesus and told us the Jesus story in the Gospels (Matthew, Mark, Luke, and John).

So rather than messing up another project, why not let God help you by reading his directions — not in some quick and hasty way, just skimming over the text, but really pausing, meditating, and asking God to show you his way.

We are truly blessed to have the Bible so readily available. It's a gift that has already been given to us. Let's unwrap it and use it, so we can let God put us together — with no missing pieces and with all the crucial points glued together and to his grace.