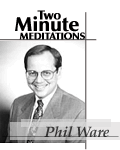 To Do
- Email to a Friend
- Discuss
- Printer Version

Calgary is a long way from Miami, but Joe Strong traveled a much longer distance on the way to his first trip to the pitching mound in a major league game. At the age of 37, Joe is the oldest player in 40 years to make his major league debut. Long bus rides, bad food, arm troubles, surgery, 5 different organizations, 5 different countries (USA, Canada, Mexico, Taiwan, and Korea), 343 minor league games, 11 long years, and the red eye flight from Calgary to Miami would pass by before Journeyman Joe would get his chance to shine. Boy did he shine.

In a game started by another rookie, Jason Grilli, and which featured a triple play by the opposing Atlanta Braves, Joe would take the mound and make the headlines. He entered the game in the seventh inning, pitched 1 and 1/3 hitless innings, and helped the Florida Marlins defeat the Braves 5-4 on May 11, 2000. Although the Braves managed an incredibly rare feat, a triple play, this 37-year-old rookie overshadowed their moment in the lights. Understandably, Joe was floating on air after the game. He finally got his chance and he seized it.

Joe's victory is a victory for all who have endured, persevered, borne up under pressure, refused to quit, and kept on truckin' when the faceless herd would have given up. More than a testimony to hard work and grit, Joe is a symbol of spirit that refuses to wilt in the long drought of disappointment and hardship.

This kind of person knows the stakes and refuses to crumble under the pressure and weight of tremendous burdens.

After spending 6 hours going through e-mail from folks all around the world facing all sorts of challenges, I am thankful for a name to give them as a hero — Journeyman Joe. The ability to "hang in there" in the face of unspeakable hardships, debilitating disappointments, excruciating pain, and daily opposition isn't easy. But God calls us to be a Journeyman Joe (or Jane). This kind of person knows the stakes and refuses to crumble under the pressure and weight of tremendous burdens.

Shortly before parading the list of the great faithful examples of our godly heritage, the Holy Spirit reminds us who we are. "We are not of those who shrink back and are destroyed!" the Spirit says. No, we are "of those who believe and are saved." (Hebrews 10:39) We are a Journey People — pilgrims who will not quit their journey till they find their rest at home with God. (John 14:1-3) The Spirit describes our stock, the people whose spiritual DNA courses through our souls:
All these people were still living by faith when they died. They did not receive the things promised; they only saw them and welcomed them from a distance. And they admitted that they were aliens and strangers on earth. ...they were longing for a better country — a heavenly one. Therefore God is not ashamed to be called their God, for he has prepared a city for them. ... For here we do not have an enduring city, but we are looking for the city that is to come. (Hebrews 11:13 & 16; 13:14)
We are often tempted to take the bait and opt for a short-term investment on our life. It isn't easy to pay the price to get to our goals. But, Journeyman Joe is one of those little slivers of light that illuminates the darkness and reminds us that the effort is more than worth it and the wait is short when we bask in the light of God's glory. Yes, we are a JourneyPeople. Even in our greatest moments of human triumph, we have only touched the dimmest of victories and we await our moment when we stand face to face with the Light of Life.
No matter what you face... no matter where you are... no matter how hard the climb or how long the wait... please, don't quit. You were not made to shrink, but to press on and be saved.