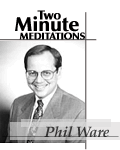 To Do
- Email to a Friend
- Printer Version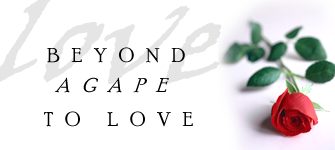 I am thankful that our understanding of God-style love is not dependent upon our understanding Hebrew, Aramaic, or Greek. Thankfully, we don't have to know the history of the word agape before we can share it with others. You see, God didn't send us a dictionary or a lexicon. He didn't give us a lecture on the nuances of language. Instead, God sent Jesus and showed us what God-style love is:
For God so loved the world that he gave his one and only Son... (John 3:16)
It was just before the Passover Feast. Jesus knew that the time had come for him to leave this world and go to the Father. Having loved his own who were in the world, he now showed them the full extent of his love. ... so he got up from the meal, took off his outer clothing, and wrapped a towel around his waist. After that, he poured water into a basin and began to wash his disciples' feet... (John 13:1, 4-5)
This is how we know what love is: Jesus Christ laid down his life for us. (1 John 3:16)
This is how God showed his love among us: He sent his one and only Son into the world that we might live through him. This is love: not that we loved God, but that he loved us and sent his Son as an atoning sacrifice for our sins. (1 John 4:9-10)
Did you notice what he is saying?

God-style love isn't just something we feel. It's something we show! It's incarnational — it doesn't just remain in the realm of feelings, it takes on flesh and blood and gets dirty in the world of real life.

We have to open our heart to Jesus and follow his example.

Now clearly, God-style love does involve emotion. No one can read Hosea (or the story of the prodigal son in Luke 15) and not feel the anguish of God at his people's rejection or be stirred by his incredible self-revelation of love:
"When Israel was a child, I loved him, and out of Egypt I called my son. But the more I called Israel, the further they went from me. ... It was I who taught Ephraim to walk, taking them by the arms; but they did not realize it was I who healed them. I led them with cords of human kindness, with ties of love; I lifted the yoke from their neck and bent down to feed them. ... My people are determined to turn from me." ... "How can I give you up, Ephraim? How can I hand you over, Israel? How can I treat you like Admah? How can I make you like Zeboiim? My heart is changed within me; all my compassion is aroused. I will not carry out my fierce anger, nor will I turn and devastate Ephraim. For I am God, and not man — the Holy One among you." (Hosea 11)
But, God-style love is primarily about personal action! We don't have to exegete a sentence, open a Bible dictionary, or consult a scholar. Instead, we have to open our heart to Jesus and follow his example.
God-style love leaves security to sacrifice, serve, and save. God-style love gives up what it wants most so it can be shared with others. God-style love washes feet, touches lepers, defends the outcast, and ministers to the broken. God-style love restores relationships, sees the potential in the fallen, and confronts religious arrogance and pride. God-style love also opens itself up to criticism in an attempt to reach others.
So as we have all these words about love floating around this week, let's go one step further with our spouse, our friends, our family, and our brothers and sisters in Christ. Let's show our love and share ourselves. Instead of just sending a card, let's send ourselves. Instead of saying nice things, let's serve in practical ways. Instead of talking about all the things that are special about someone else, let's sacrifice something to make them blessed and better. Let's move from agape to God and find a way to share God-style love and not just more words about the word love.