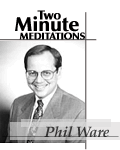 To Do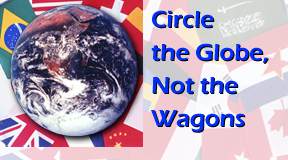 So much of what we read today takes an antagonistic stand against culture, against government, and against our evil world. "Christian" writers are gripped with an a-historical paranoia suggesting that we live in the most degraded time in world history. Suspicion hides in the innuendoes of sermons, of "Christian" talk shows, and of religious web content.

Yes, we do live in a time where Christian values and Christian faith are in the minority. Public morality does not uphold Christian values. The favorite TV shows chosen by the public in most western countries is shocking. The ignorance about Scripture in our churches is appalling. This litany of dread could keep going and going longer than the pink Energizer Bunny.

The lost condition of our world should call us out of hibernation.

But what's so different about this? A cursory reading of the New Testament reveals a culture at least as decadent as our own and churches with equally horrid problems. Yes, we should be concerned at our modern social and moral condition. But we must not withdraw, cocoon, or hermit ourselves away from the world. The lost condition of our world should call us out of hibernation. Basic Christian citizenship should lead us to vote, serve our communities, pray, volunteer at the hospital, lead our neighborhoods, write our elected officials, run for office... But even more than our citizenship responsibilities, let's remember our heavenly calling:
Go and make disciples of all nations, baptizing them in the name of the Father and of the Son and of the Holy Spirit, and teaching them to obey everything I have commanded you. And surely I am with you always, to the very end of the age. (Matthew 28:19-20)

You are a chosen people, a royal priesthood, a holy nation, a people belonging to God, that you may declare the praises of him who called you out of darkness into his wonderful light. (1 Peter 2:9)
I was dismayed when many of the early Y2K doomsayers attached their predictions to "Christian" conviction. I am thankful for those who withstood the hysteria and gave a calmer and more biblical perspective. Most of all, I was thrilled when churches prayerfully made their plans for world missions, local outreach, and evangelistic efforts for the year 2000. In an era of unparalleled communicational opportunities, in a time when travel is safer and swifter than ever before, in a world tired of cold rationalism and empty empiricism, we must seize our opportunities instead of excusing our inactivity. Rather than trying to preserve what we had, let's seek and save the lost.
So rather than circling our wagons, shouldn't we do everything to circle the globe with the Gospel of grace? Rather than running and hiding from culture and its corruption, shouldn't we follow the lead of our trailblazing hero, Jesus, and enter our world to bring it the light of grace, the hope of glory, and the holiness of heaven? It's really not so difficult to awaken again to God's desire for us! Let's just remember that forgotten treasure we learned as children:
For God so loved the world that he gave his only begotten Son that whosoever believeth him should not perish but have everlasting life. (John 3:16)