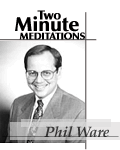 To Do
The birth of Jesus is declared to be the sunrise of a new era (Luke 1:78). But clearly this sunrise didn't happen easily and was a hidden sunrise to most. But isn't that the way it happens with us? We only see the first few hints of dawn, but trust that the sunrise is on its way! Isn't that what faith and hope are all about? Hanging on and trusting in a sunrise when all appears to be darkest. And if it were true for Jesus, can we expect it to be less true in us?
Since the children have flesh and blood, he too shared in their humanity... ...made like his brothers and sisters in every way. Because he himself suffered when he was tempted in every way, just as we are — yet was without sin, ...he is able to help those who are being tempted. Let us then approach the throne of grace with confidence, so that we may receive mercy and find grace to help us in our time of need. (Hebrews 2:14, 17-18; 4:14-15)
There is a part of us that wants to believe that Jesus really does know us and truly knows how hard it is for us. But there is also a skeptical part us that can't quite trust it is true.
"Surely he can't know how hard it is to believe in the face of ridicule."
"I can't imagine him really having to deal with doubt like I do?"
"How could he know how hard it is to know who he is and what he is suppose to do?"

So we go through the mental gymnastics to put our faith face back on:
"Of course he knew, he was God's Son, he knows everything."
"How can you doubt he would know? It's promised in the Bible."

Bottom line: Satan loves to create doubt because it gets us to his goal — despair! That's his target. So every once in a while I have to go back and remind my heart of what it was truly like for Jesus — at least as much as I can understand what it was like! It helps me realize again how much he loves me, and how much he understands my struggles. I hope it also blesses you.
It cost Jesus a lot to leave the security of the divine throne room and come to Earth. Paul puts it this way (Philippians 2:7-8):
He emptied himself...
He took the form of a slave...
He was born in human flesh...
He humbled himself and became obedient to the point of death...
He died on a cross.

While we can debate the theological nuances of this, the bottom line, as the Holy Spirit puts it, is that he "HAD to be made like us" in every way! (Hebrews 2:17)

But what does that mean?

It helps me realize again how much he loves me.

Most of us know the story of Jesus' earthly ministry. But we often miss some key little hints in the story that tell us just how hard it was for Jesus to come to his ministry. This is especially true since there is so little written about Jesus from the day that he was 9 days old to the time that he was 30 years old. But here is what we do know!

After Jesus' birth, Joseph and Mary apparently found a place to stay in Bethlehem and some time later were visited by the Magi from the East, who brought Jesus gifts, declared him King, and worshipped him (Matthew 2:1-2, 7-12). Because Herod learned of Jesus' birth through the Magi and was murderously jealous, Jesus' parents had to escape to Egypt to preserve his life (Matthew 2:13-18). After Herod's death, they moved back to Galilee and made their lives in the small town of Nazareth (Matthew 2:19-23) where Jesus grew up as an apprentice carpenter to his father in a house filled with brothers and sisters (Matthew 13:55; Mark 6:3).

When Jesus was 12, he made the yearly family pilgrimage to Jerusalem to celebrate Passover. It was there that he began to reveal his self-awareness of as God's Son, discussing the Law with the teachers in the Temple and declaring that he had to be in his Father's house (Luke 2:41-50).

Joseph's absence in Jesus' ministry indicates that he died somewhere along the way to Jesus' manhood. As the oldest son, Jesus was responsible for the welfare of his mother (John 19:25-27) and this is probably what kept him in the carpenter's shop and in the little town of Nazareth until he was 30 years old.

Jesus' cousin, John the Baptist, had begun his ministry. He was drawing large crowds of people to the desert to be baptized in anticipation of the coming Messiah and for repentance to prepare them for the Messiah's arrival. This signal stirs Jesus to a deeper level of awareness of his identity and his role, which is ultimately confirmed at his baptism by John (Matthew 3:13-17; Luke 3:21-22). Jesus' immediate struggle with Satan in the wilderness of temptation focused on his identity as Son of God, and exactly what he understood this to mean (Matthew 4:1-11; Luke 4:1-13). Rather than derailing Jesus' ministry, Satan's tests galvanized his self-identity as God's messenger. He left the struggle empowered by the Holy Spirit (Luke 4:14, 18), ready to call disciples to himself (John 1:35-51), and declaring that God's time of fulfillment had come (Luke 4:15-30).

He left the struggle empowered by the Holy Spirit.

His brothers had resented this growing self-awareness as God's son, and they ridiculed him about it (John 7:1-7). This cynical doubt from his siblings continued well into his ministry despite the miraculous things he did (cf. Mark 3:20-21). Their doubt didn't disappear until after his resurrection and appearance to his brother James (1 Corinthians 15:7 and Acts 1:14). Their cynicism likely had its origin in several things.

First, Mary clearly knew that Jesus was special because of the miraculous circumstances that led to his birth. But while she treasured these memories, she was also left to ponder what they meant and how she would live with such a child (Luke 1:19, 51). She clearly knew he was special and as he approached the age of 30, we know she began to push him toward his special purpose (John 2:1-5). At the same time, Jesus made clear (just as he had in the earlier Temple incident) that his earthly family did not hold the same value to him as his heavenly family (Mark 3:31-35). They would not rush him into revealing himself to the masses (John 2:4; 7:6-8). Until they fully discovered Jesus' true identity, these words and incidents must have hurt deeply, and created confusion and resentment.

Second, while many wild and imaginative stories exist about Jesus' miraculous powers as a child, we don't find them in Scripture. There appears to be nothing spectacular about Jesus in the eyes of the folks where he grew up. He was just Mary's boy (probably a scurrilous term hinting at Jesus' illegitimacy in the eyes of those who could not understand his miraculous birth — Mark 6:4), the apprentice who grew up in his father's carpenter shop (Matthew 13:55), and the brother of very common siblings (Mark 6:3). It was hard to believe he was Messiah because he was so ordinary and plain in the eyes of those who saw him grow up (cf. Isaiah 53:2). He was just "plain ol'" Jesus in their eyes. At least until their eyes could see the full sunrise of his glory.

Clearly I've broken the limits of our standard two minute meditation to take this trip down the early life of Jesus. But why? Because I want us to be reminded that what is true. Jesus was like us. He does know us. He does care for us. Most of all, he does know how hard it is to deal with family doubts and struggles. He does know what it is like to have everyone doubt you and what you are doing. He does know how hard it is to find your place in life and go do it. He does know what it is like to have everyone turn their back on you. He does know what it is like to have those who saw you grow up not let you out of their small idea of who you are. He does know. And because of that, he longs to help. So...
Let us then approach the throne of grace with confidence, so that we may receive mercy and find grace to help us in our time of need. (Hebrews 4:16)