But none of these things move me, neither count I my life dear unto myself, so that I might finish my course with joy, and the ministry, which I have received of the Lord Jesus, to testify the gospel of the grace of God.
---

Thoughts on Today's Verse...
How important is grace? Paul said that God's grace and telling others about that grace were more important than his own life! In fact, sharing God's grace with others no matter the cost was Paul's life!
Prayer...
Almighty God, Holy Father, thank you for your lavish grace demonstrated and fully expressed in sending Jesus to die for me. As your child, and in thanks to your sacrificial gift, I pledge to you my life, my love, and my all. Through Jesus. Amen.
Today's Verse Illustrated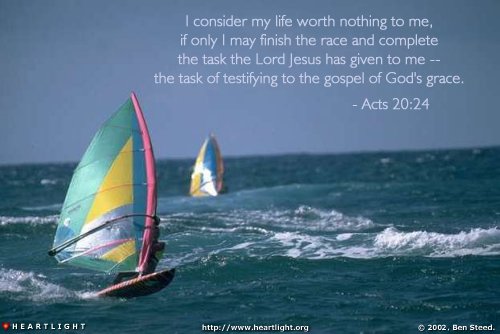 Comments on 'Acts 20:24':