For if ye live after the flesh, ye shall die: but if ye through the Spirit do mortify the deeds of the body, ye shall live.For as many as are led by the Spirit of God, they are the sons of God.
---

Thoughts on Today's Verse...
Sometimes it's a battle. Sometimes it's a war. Without the power of the Spirit, our willpower would eventually give out and our ending would be more distant from our Target than our beginning. But because of the Spirit's power, our losses can be overcome and our progress to our Goal is assured. (2 Corinthians 3:17-18)
Prayer...
Forgive me, Father, for the times when I've let my flesh win out over the call of your Spirit. Thank you for cleansing me with the Spirit's holy fire and sanctifying me and drawing me onward to be more like my Savior. In Jesus' name I pray. Amen.
Today's Verse Illustrated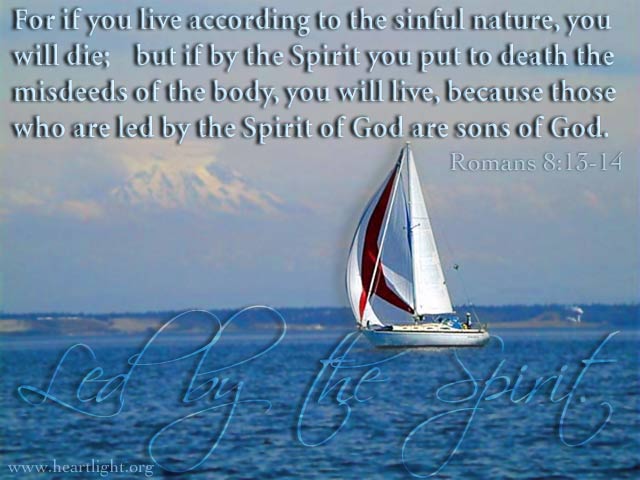 Comments on 'Romans 8:13-14':